CENTRE POINTE Shops
Centre Pointe Shops are located along Centre Street North, at the intersection of 13th Avenue. Centre is one of Calgary's major North / South traffic arteries. It is the future route of the "Green Line" Calgary's future main rapid transit link connecting North Calgary to the city centre. Today, on an average day over 30,000 commuters pass by on their way to the downtown core.
Tim Horton's
Shoppers Drug Mart
Paradise Salon
Crescent Liquor
Tea Funny Bubble Tea and Asian Snacks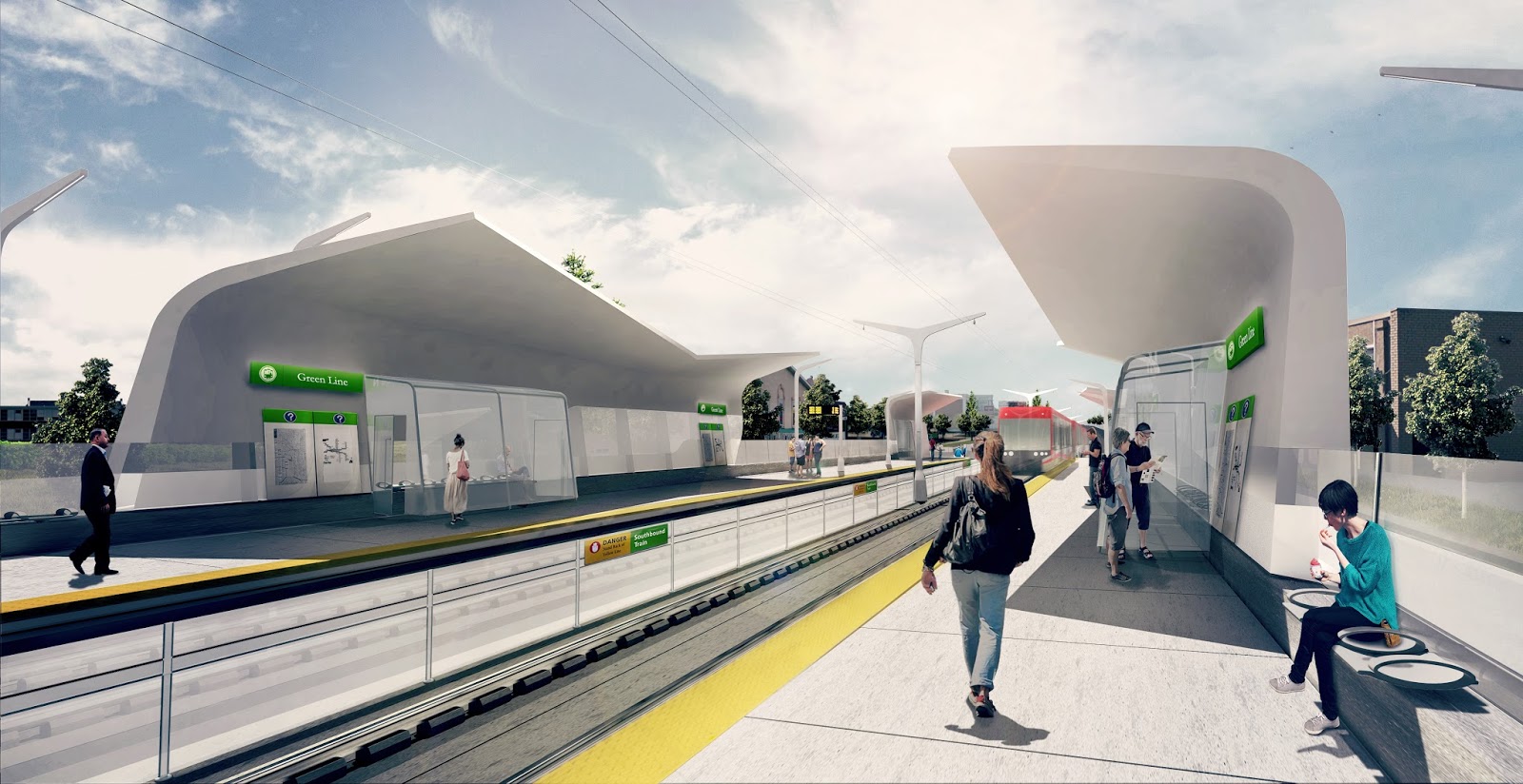 Green Line LRT Station. Construction on Stage 1 is set to begin in 2020 and work has begun to develop technical documents that will guide construction.